Chiropractic Care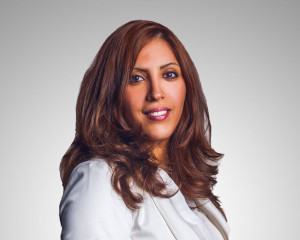 Dr. Pourbagher studied Biology and kinesiology at York University, and then graduated from the Canadian Memorial Chiropractic College in 2014. She certified in the spine, upper and lower extremity protocols, She focuses on the whole spine to address misalignment of the spine for postural correction and nerve interference; at times using supplementary techniques including soft tissue therapy, mobilization, and spinal manipulations, as well as provide acupuncture treatment.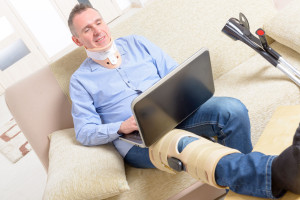 Chiropractic is a non-invasive hands-on approach for the treatment and prevention of nervous system and joint related disorders.
Chiropractic is one of the largest professions of primary care in Ontario.  Chiropractors treat everyone from newborns to centurions. 
We offer advanced spinal correction and chiropractic adjustments applying chiropractic techniques. At no time in the history of chiropractic care have chiropractors been able to deliver the level of aid and knowledge that is available today. Many of the newest chiropractic methods are actually safer, more relaxed and more effective than ever before. As a chiropractor who cares about applying the most advanced chiropractic methods, Dr. Solaleh Pourbagher has years of training, knowledge, and involvement in helping patients get pain relief for back pain, neck pain, headaches, and other associated situations initiating from the spine.
Massage Therapy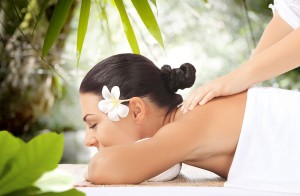 Massage therapy offers a normal traditional treatment method that relieves musculoskeletal pain for many patients. Our office provides specific massage and muscular therapy that is personalized to meet the patient's condition and injury. The benefits of massage therapy may include increasing blood circulation, reducing swelling, relaxing muscles, relieving muscle pain and spasms, and aid in recovery and range of motion.
Massage Therapy has a therapeutic effect on the body and optimizes health and well-being by acting on the muscular, nervous and circulatory systems.
Physical function can be developed, maintained and improved; and physical dysfunction and pain and the effects of stress can be relieved or prevented through the use of Massage Therapy.
Our Registered Massage Therapists (R.M.T.), are all members of the College of Massage Therapists of Ontario and are regulated under the Ontario Health Professional Act. Each R.M.T. has completed a diploma program from a recognized massage therapy school and contributes in a Quality Assurance Program that supports maintaining high qualified standards and excellent care of their clients.
 

Osteopathy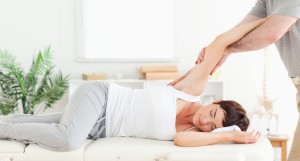 Along with many manual Osteopaths, we use a style of Osteopathy known as 'Cranial Osteopathy'. Like the name advises it can be used to treat the head or 'cranium' but remarkably it can actually be used to balance all parts of the body. Occasionally referred to as 'Crania-Sacral' Practice when experienced by non-Osteopaths it helps to address problems from the head (cranium) to tail (sacrum) and consequently allows the whole spine to feel more relaxed. Many patients corresponding to it because, apart from being operative, it is also very comforting and pleasant to receive. It is expressly useful for those damages where one has had a blow to the head or fallen heavily on one's bottom. It is also used a great deal to treat babies and children and in pregnancy.
Physiotherapy and Corrective exercises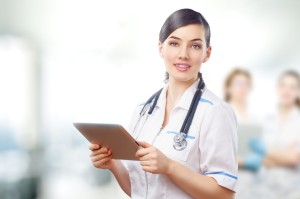 At Caspian Rehab, we explain to our patients how to perform special workouts which can benefit strengthen and correct the irregularities in their body which may be causing pain. Many of these corrective exercises can actually be achieved in the comfort of your own home to help progress the success of your chiropractic care and spinal correction plan. In addition to skeletal misalignment, you may be facing aching that is triggered by muscles and connective tissues which are out of their proper place. Other types of pain such as back pain, neck pain, and headaches are triggered by muscles and tissues that are being used improperly, causing injuries over time. In each case, targeted corrective exercises and stretches from our skilled chiropractor will help you feel good while also assisting your body to realize balance and health.
Acupuncture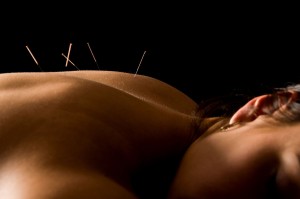 The roots of acupuncture can be drawn back at least 2,000 years, making it one of the eldest healthcare classifications in the world. Today, acupuncture is a real, natural and progressively widespread form of health care that is being used by individuals from a wide range of cultural and social backgrounds. Acupuncture takes a holistic approach to accept the normal function and disease developments and concentrate as much on the prevention of sickness as on the treatment.
Motor Vehicle Accident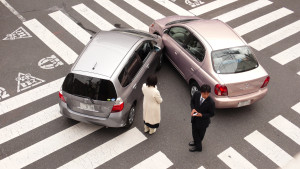 If you have been involved in a car accident, the injuries you sustain need to be taken very seriously.
Whiplash is the main complaints after a motor vehicle accident.
Headaches and stiffness in the neck and the back of the head are the two main signs of whiplash.
They can appear immediately or within a few days after the injuries. Pins and needles/paraesthesia in the shoulders, arms and hands can also occur.
At Caspian Rehab we offer orthopedic and neurological therapy for a wide range of car accident injuries. We are a rehabilitation center, and we treat all our patients with the incomparable care, regardless of whether they have an extended health care insurance coverage or are a Motor Vehicle Accident, (MVA) insurance claim, or not insured patients.
Psychotherapy
Homeira Mirhashemian, R.P. is a licensed psychotherapist
With more than twenty years of experience in the area of psychological assessment and treatment. She has a Master degree in Educational Psychology, a B.A in clinical Psychology, certification in Cognitive Behaviour Therapy and a Diploma in Behavioural Intervention. She is a registered psychotherapist with the College of Registered Psychotherapist of Ontario and a member in good standing with The Association of registered Psychotherapist &Mental Health Professionals (OACCPP). Homeira Mirhashemian, R.P. experience includes working with clients dealing with depression, anxiety, OCD, PTSD and relationship problems among other challenges.
We offer the following assessments and Treatments:
Psychological Assessment and Treatment 

Functional Abilities Evaluation Assessment

Chronic Pain Assessment

In-Home Assessment

TMJ Assessment